I can never ever say it enough, and I know people are like, okay Sue I've got it ! The most important statement I make regarding Medicare is - "You do not know what you do not know. " This sounds funny, or maybe it does not make sense immediately - but it is imperative we think about it as such. Not knowing what you do not know when it comes to Medicare - will affect you only one way - negatively. The incorrect, or even mediocre or rushed decision, for that matter can devastate your health, finances or your families' futures. I know it sounds harsh, but it it is our job to prevent that situation as much as possible. We have an obligation to our public, our individuals and our clients to constantly remind them we are here, with the tools of compassion, patience and experience to guide them. And, it does not cost them a thing. We do not want to be victims of Peace of mind is priceless in the today's society of uncertainty, so we are so blessed to do what we do everyday.

- Sue Lamb
Sue Lamb, Licensed and Certified Medicare Adviser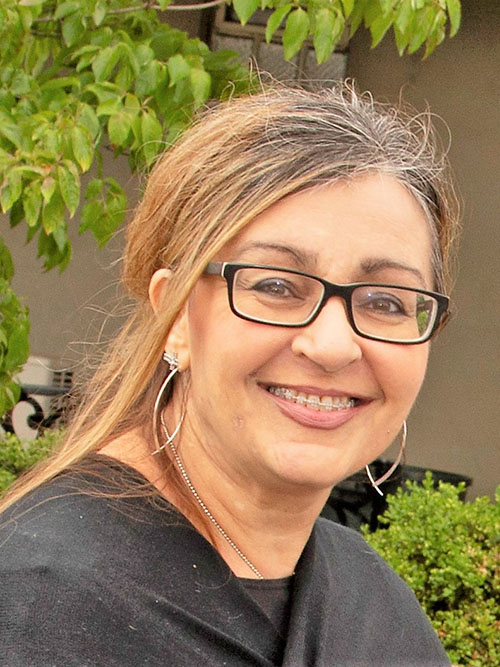 Sue's career of 31 years has been completely dedicated to the benefit and insurance industry. This focus has provided Sue the pleasure to meet and work with Individuals, Business Owners, Human Resource Directors and Public Groups that need to transition smoothly and confidently into Medicare, now or in a future time of their lives. Sue not only was an expert benefit resource to clients in the 1990's and 2,000's - but is now working with second and third generations of families and businesses. What a blessing!
Sue has invested an immeasurable amount of time listening to her client's (as well as the public she meets with) questions and concerns about Medicare, Social Security and the potential stress they experience in moving forward in a personal decision for themselves. This has provided Sue invaluable insight on the industry as a whole, and in turn provides the public she serves access to the Medicare information they need, free of charge.
"What I love the most is the human interaction. My client knows I truly care about why they came to see me and they know I will be there for them through the whole process."
"Medicare is so confusing," is the most common thing people tell me in our first appointment - so it is my desire to put them at ease immediately. I tell them to forget any preconceptions they have about uncertainty and let's start fresh thinking simple and clear. Within the first five - ten minutes of our time together, I actually get to see the relief they feel in their face, their shoulders, their voice. And, I get to experience the transition from confusion to understanding. I love helping people and to me this is my favorite part of the time we
spend together. And as well, after they have made their decision on their Medicare benefit, it gives me great satisfaction educating my client on all the particular assets of the plan and showing them how they work.
Sue is very involved with the philanthropy of our agency. Her three children and herself are tireless volunteers to an organization here in Springdale, Ohio called Hands Against Hunger. As well, her kids and Sue love volunteering over the summer to do Senior Bingo, Ice-Cream Socials and Food Pantry work as well.
Cindy Kuhn, Licensed and Certified Medicare Adviser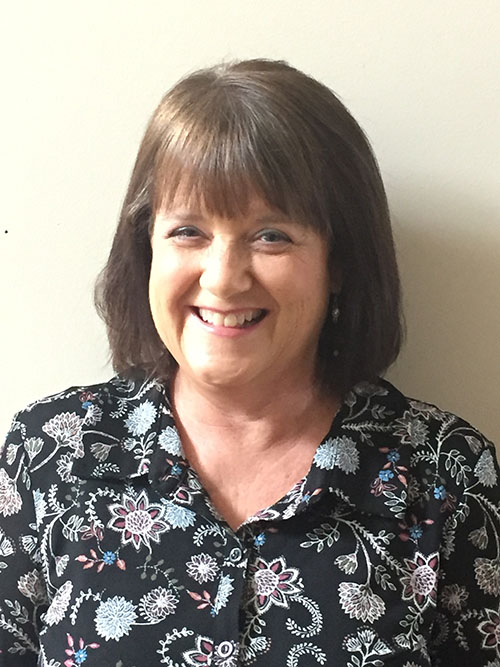 Cindy Kuhn, Licensed and Certified Medicare Adviser, has an impressive career that has spanned over 30 years solely in our benefits industry. Medicare help is truly her calling for so many reasons.
Cindy started out as an administrative assistant for an independent insurance agent, which provided her integral experience in learning the day- to- day operations of the business.
As her experience grew, so did her career and responsibilites as Office Manager of the firm.
She was promoted to a prestigeous benefits firm in Blue Ash, Ohio and was the Education and Insurance Case Manager, as well as Quoting and Information Specialist with the various insurance cariers that the firm represented.
As you can see from above, Cindy has an impressive work ethic, a determined drive do get things done, an attention-to-detail second to none, and a wealth of experience in benefits. But most importantly she loves working with people.
Medicare and Me is eternally grateful for these attributes Cindy brings in her calming nature. She truly helps clients become at ease as they begin to understand their Medicare benefits - live and love their Medicare benefits, as we say!
She lives in Ross, Ohio with her husband John. They have one daughter Emily and son-in-law Ryan and two grandchildren, Gunner (5) and Luna (2). Her hobbies besides playing with my grandchildren are gardening and making jewelry.
She supports the Compassion International charity by sponsoring a young boy from Togo, Africa – Kodjo who is now 8 years old.
Shirley Jones, Licensed and Certified Medicare Adviser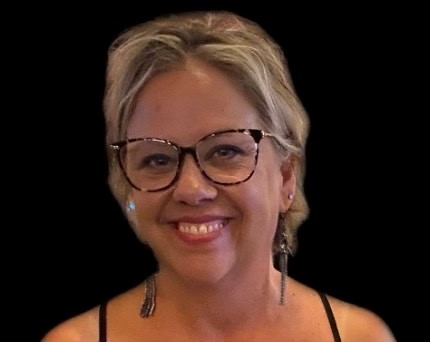 Shirley Jones graduated from Northern Kentucky University in 1997 with a business degree. Since then she has been busy running a landscape company along side her husband of 21 years and raising two daughters.
Along with running that company, Shirley was also responsible for completely administering the health, life and medical benefits every year for the employees. This gave her great insight and experience in benefit planning, picking, reading, and choosing benefit contracts, enrolling employees, and presenting group meetings. She also enjoyed being a "health advocate" for her employees. Shirley loved the fact that her employees depended on her for these benefits
Now that her daughters are grown up, since she is Certified and Licensed in Medicare, she joined us several years ago. And wow, - Shirley has been a tremendeous help to upcoming Medicare residents in Northern Ky, Southern Indiana and Ohio. She is extremely knowlegeable of all kinds and types of Medicare benefits and loves to work with the public. And, she is, as well, an advocate for persons turning 65 or persons that may need special assistance with disability or extra prescription help. She has an amazing compassion for helping people and has a true knack for knowing Medicare details, crucial to being happy and healthy during your Medicare years.
Shirley leads the pack at both group library seminars, individual consultations and electronic communication. Her clients love the fact that she is performs continuing education to stay abreast of Medicare changes, She is dependable as well caring and the relationship she has with her clients is for life, she says.
If Shirley isn't working diligently to provide excellent service to her clients, you will find her travelling with her husband, girls and fur baby in their camper!
She is always the first to help out if we need an extra hand to volunteer or assist in finding programs to help the needy.
She is a proud, lifelong resident of Hebron, Ky. She provides free monthly monthly assistance at the Hebron Branch Library, once a month - called "Medicare Made Clear" - Offering Education, Insight and Help for my Neighborhood.
Our Clients are Saying...
Dear Sue,
I cannot tell you how much of a help you have been to me over these six months prior to taking Medicare. This is all so much to know and all so much to keep track of, I could have never gone through this by myself. I cannot thank you enough all for all you did, really. And you always say it's nothing...... but its everything. See you soon.
— Maureen A., Cincinnati, Ohio
Hi Ms Sue! I tell everyone I am so blessed to know you. I am so glad I came to your Medicare Community Meeting from the postcard. As you know when I showed up I was going to be 65. I was so worried because of my prior heart condition and I had no idea if I could afford my medicines or a medicare plan at all. Then we applied for the Medicare Part B and Extra Help for prescriptions, and my prayers were answered. I really needed that help and I got it. Thank you, thank you, thank you, Ms. Sue.
— D. Cole, Springdale, Ohio
Hi all,
"We just wanted to tell you we are so glad we found you all. Quite frankly, before our meeting we just did not understand any of this stuff! You made us realize the money it was costing us. We cannot thank you wonderful ladies enough for fixing everything. You are awesome. The plans we picked have been working so great. Great advice! It has been so much cheaper for us, but better benefits. Looking forward to seeing you soon at Aromas soon and sending smiles your way.
— P. and S Phillips, Bridgetown.
Hi honey!!!!!!!! Jenny here!!!!!! Thank you so girls so much for taking care of me and my brother and my two neighbors. They were so glad you gave them advice regarding the UnitedHealthcare plan that would take their doctor. They were so relieved.Ill look forward to October when we go over my benefits again, but right now my plan and doctor is great. See you soon, Sweetie's
— Jenny F., Hamilton, Ohio
I just wanted you all to know, your staff has been an incredible resource to myself and my mother when I have had questions at church. And, as you know, she has her Medicare Supplement through the state, not with you! Thank you again.
— Vicki, Cincinnati, Ohio
hank you for the very informative meeting. I will be calling you next year, a few months before I turn 65. I am relieved to know I am now very less confused and surprised to know that Medicare will be better than I thought. See you next year.
— S.L, Blue Ash, Ohio
Proudly Serving our Local Community